This site is run by Drug-Dissolution-Testing.Com.
The site intends to provide an opportunity to share passion and interests in the drug dissolution testing and related areas, a critical step for the development and assessment of pharmaceutical products. It is hoped that the contributions on the site will help in simplifying currently used complex practices, often not very useful, of drug dissolution testing. Thus, to provide efficiencies and cost savings for the development and assessment of pharmaceutical products, in particular tablets and capsules.
The site is about sharing thoughts from a kitchen-table type comments to well-written articles that are creative and informative resulting in improved understanding and usefulness of drug dissolution testing practices.
Thank you for stopping by at our site and we hope that you will visit the site frequently to learn and contribute. If you have a question which requires answer or response and/or wish to contribute by submitting an article, please submit it by sending an email to the moderator.
Moderator (Saeed Qureshi, Ph.D):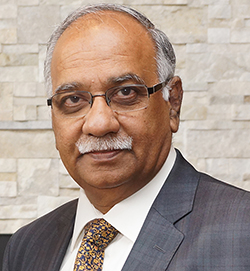 Dr. Qureshi gained extensive (30+ year) experience in conducting hands-on and multi-disciplinary laboratory research in pharmaceutical areas for regulatory assessment purposes while working with Health Canada.
He is an internationally recognised expert in the areas of pharmacokinetics, biopharmaceutics, drug dissolution testing, analytical chemistry as related to characterization of pharmaceuticals, in particular based on in vitro (dissolution) and bioavailability/bioequivalence (humans and animals) assessments.
At present, Dr. Qureshi provides teaching, training and consulting services, in the area of his expertise as noted above, for improved pharmaceutical products development and assessments. Dr. Qureshi can be reached by email (principal@pharmacomechanics.com) or Tel (+1 613 797 9815)